Mae Rampeung Beach, Rayong
Away from mass tourism
Close to great tourist attractions
If you are looking for a holiday home in an special place in Thailand, then Mae Rampueng Beach outside Rayong might be just perfect for you. Just two hours from Bangkok international airport you will find a 10 km long sandy beach, original Thai culture, lots of local attractions and still with Pattaya and Bangkok within reach for a day trip with numerous world-class attractions. 
Mae Rampueng Beach
VIP Chain Resort with Tropical Beach Condominium is located right at the 10 km long beach road. Along the road you will find local vendors and small original Thai restaurants with both Thai and western food. 
The beach is one of the longest in Thailand. It's easy to find a private spot, even on busy days. There are big shady trees all along the beach road, so just move a few meters back when you're tanned for the day. Not many beaches offer that.
We even have our own private strip on the beach, located opposite the VIP Chain Resort gate. Here you can get a deck chair, order a drink and have a chat with other visitors.
The VIP Chain Resort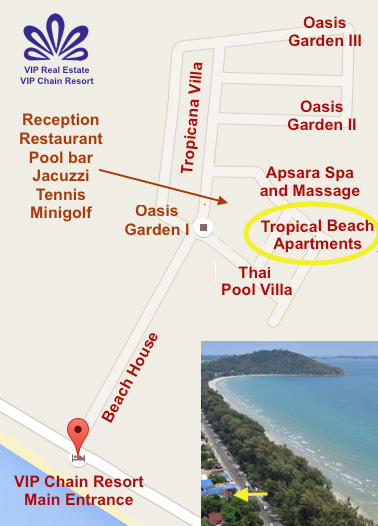 Tropical Beach Condominium is located inside the quiet and safe VIP Chain Resort right at the beach road. The resort is described on its own website.
Rayong City
Rayong city has grown a lot over the past years, and new modern shopping malls and western-style restaurants are being added all the time. In Rayong you can truly experience the contrast between old and new with old fashioned crowded markets alongside modern air-conditioned shopping malls.
Rayong also offers cinemas, parks, historic places and other attractions if you feel like a city tour. It's around 20 minutes from your apartment and there's public transportation passing on the beach road all the time. 
Around Rayong
Rayong and the areas around are often referred to as The Authentic Thailand. The area is mostly visited by Thai tourists, but with the share of foreign tourists steadily growing. There are more and more tourist attractions to visit in the area, and you can easily go to Pattaya or Bangkok on a day trip if you need some big-city time.
There are also some beautiful islands where you can go for a perfect day trip. The most famous is the island named Koh Samet located right off the coast near VIP Chain Resort. We have created a collection of 30 great places to visit so you can explore the attractions yourself.

Learn more about Rayong
Read articles, see photos, watch videos, explore the area, and see
a broad selection of holiday homes for rent and sale.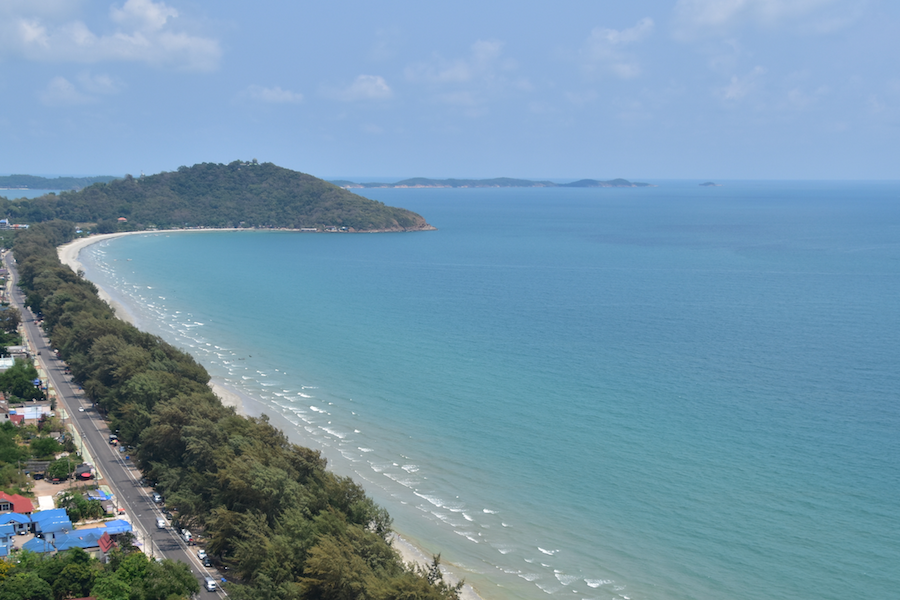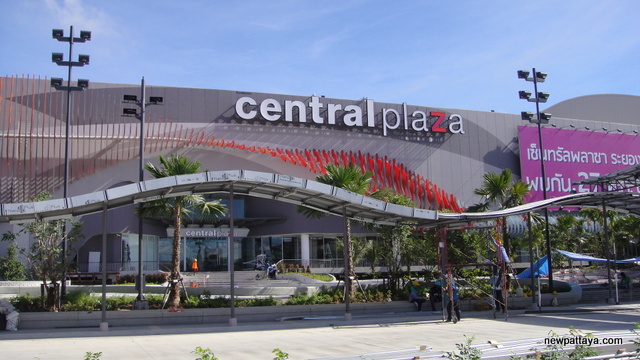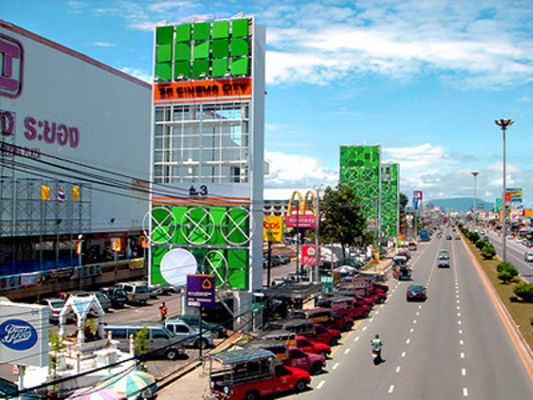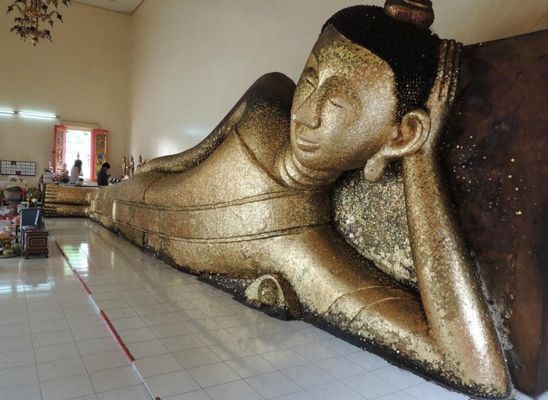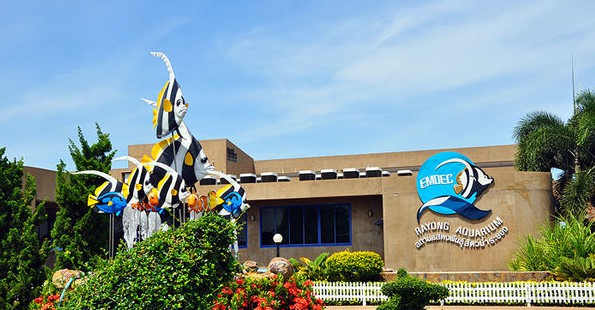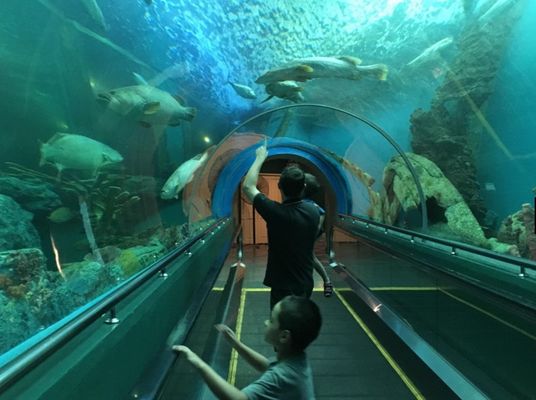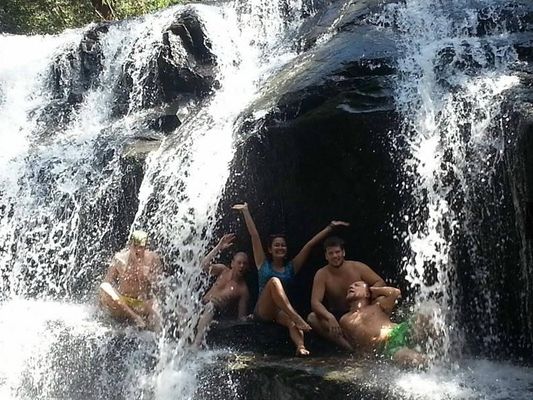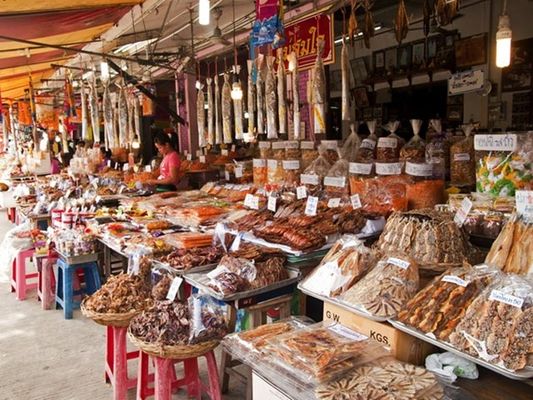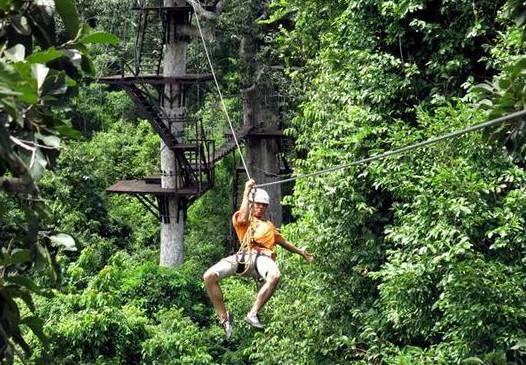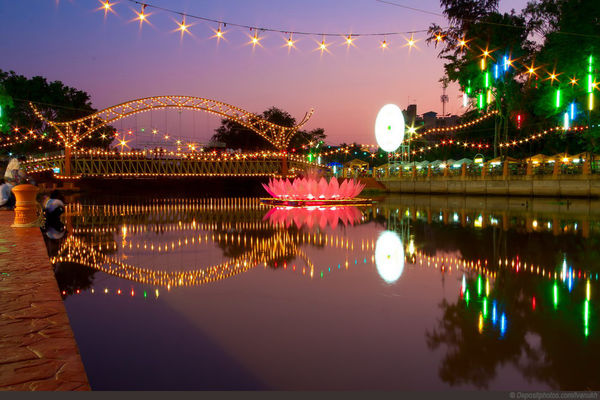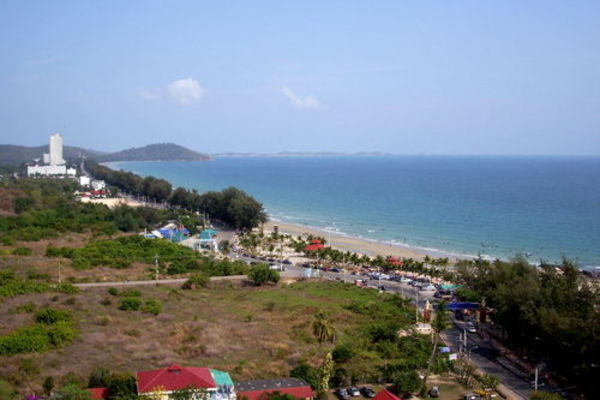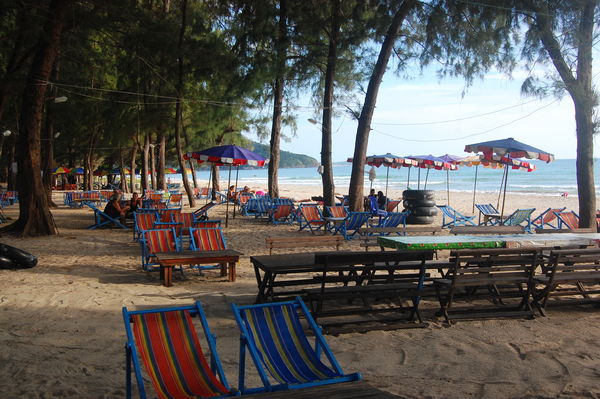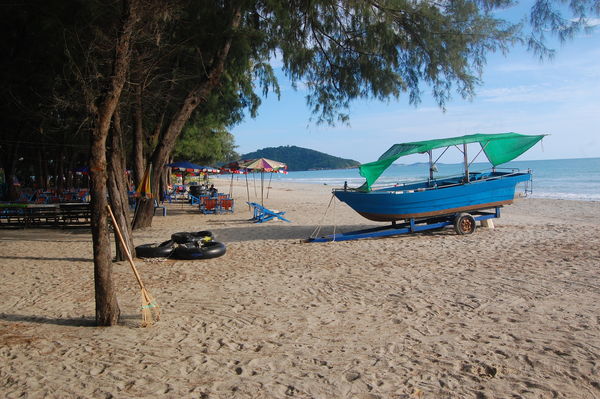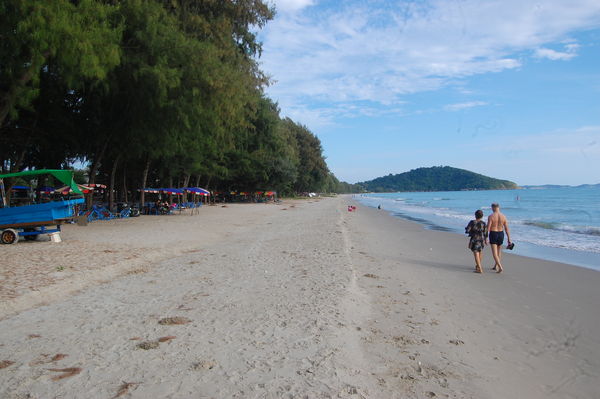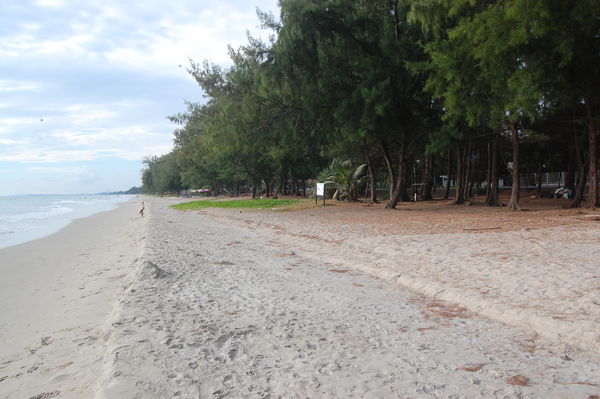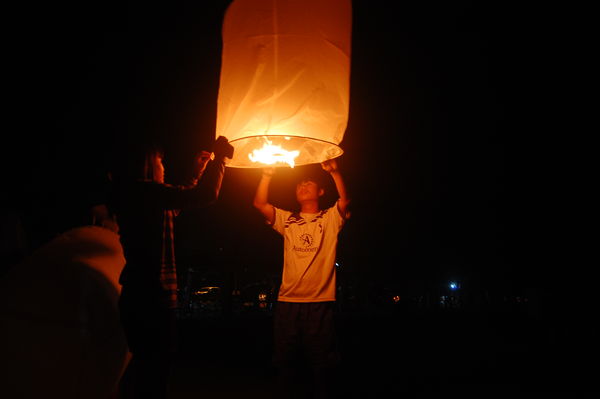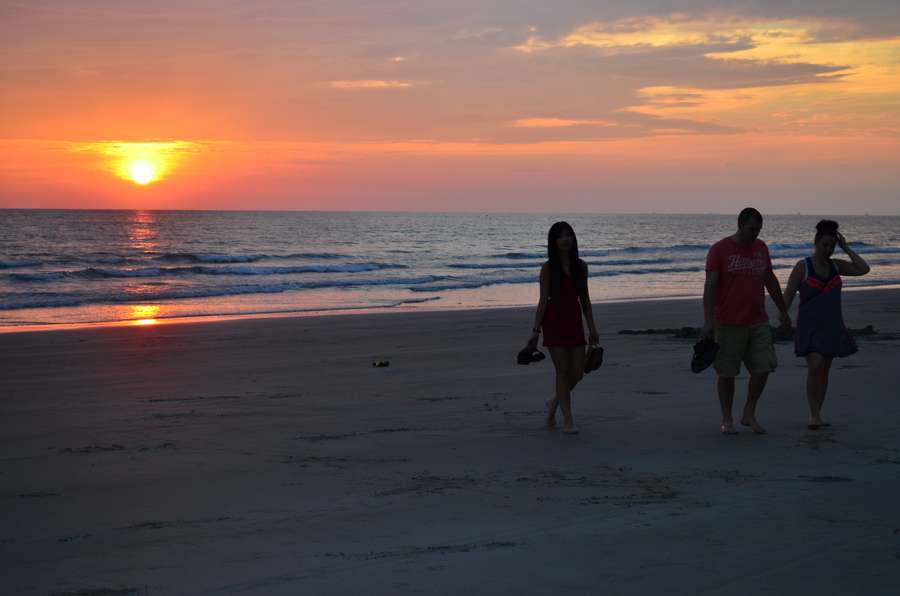 Getting around is easy. Rent a small motorcycle or just ride a bicycle, or go by mini van or taxi whenever you want to go out. There are good connections both in the local area as well as to other cities. Our staff at the reception counter can always help you.
We also offer our own convenient trips to various locations, both tourist attractions and shopping locations. Ask at the reception for further details.
Please share Tropical Beach Condominium with your friends: