Tropical Beach Condominium
Buy or rent, daily or long-term

These modern and pleasant long-stay and holiday condominiums are located inside a lovely beach resort with all facilities and even a beautiful Spa and Massage Health Care Center. Each square meter in every apartment is fully utilised without waste of space. The details are well thought out with customer feedback taken into consideration. High quality and practical details make the Tropical Beach apartments perfect for western buyers and holiday visitors.
A proven and popular concept
Royal Tropical Beach (building A) was completed in 2008.Oriental Tropical Beach (building B) was completed in 2010.Both building A and B have apartments for short-term og long-term rent. Sometimes apartments are for sale by the owner, fully furnished and decorated and for immediate takeover. Contact us for further details.Orchid Tropical Beach (building C) is the newest and was completed in 2018 with high-quality apartments. 
Tropical Beach Condominium is located in a quiet corner inside the greater VIP Chain resort.
Take part from the beginning
Construction of building C starts early 2016 and will be finished around May, 2017. If you reserve your unit before construction completes, then you can decide the wall colors yourself, and you can choose the tiles as well. You can also add a complete exclusive furnishing and decoration package with everything you need to live in the apartment so it's ready to move in when you get the key. The earlier you buy, the more influence you have on the final result! 
This is a unique chance to become the owner of a holiday home or a long-stay home with a built-in opportunity to rent it out when you don't need the apartment yourself – or just as a great investment with a big return. We can even offer you a re-sell certificate with a guaranteed increase of property value. Then it can't be any safer!
Map of VIP Chain Resort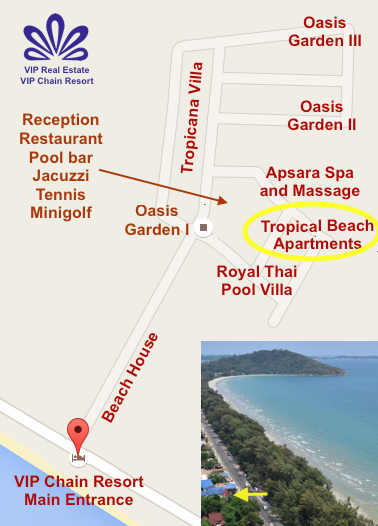 View of Tropical Beach Condominiums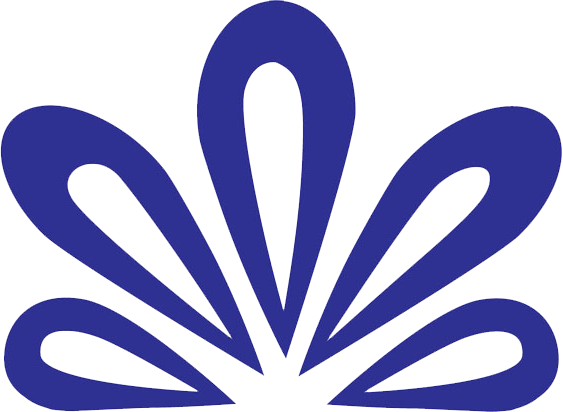 Learn more about VIP Chain Resort
Lovely Resort with all facilities for Seniors and Families
Right at the 10 km long sandy Mae Rampeung Beach
 Three apartment types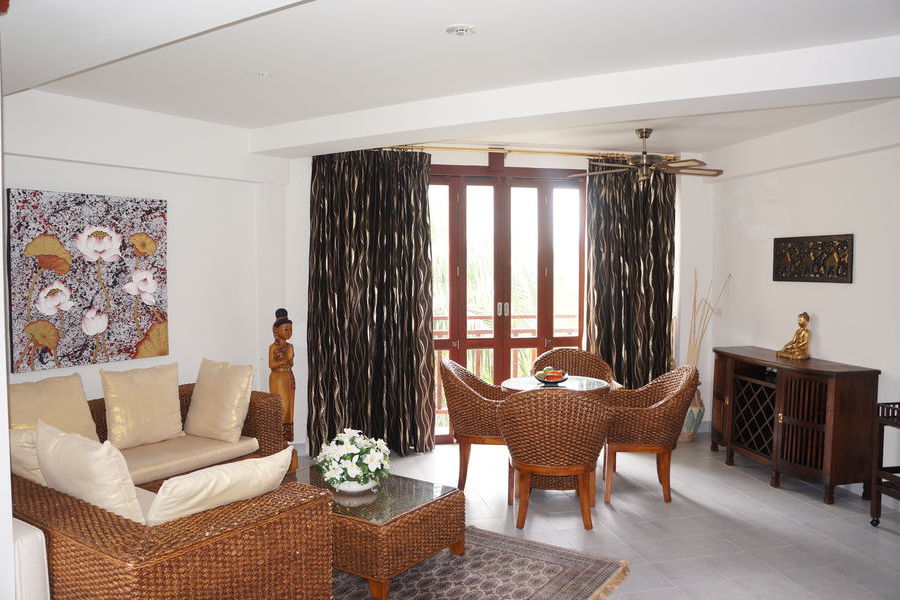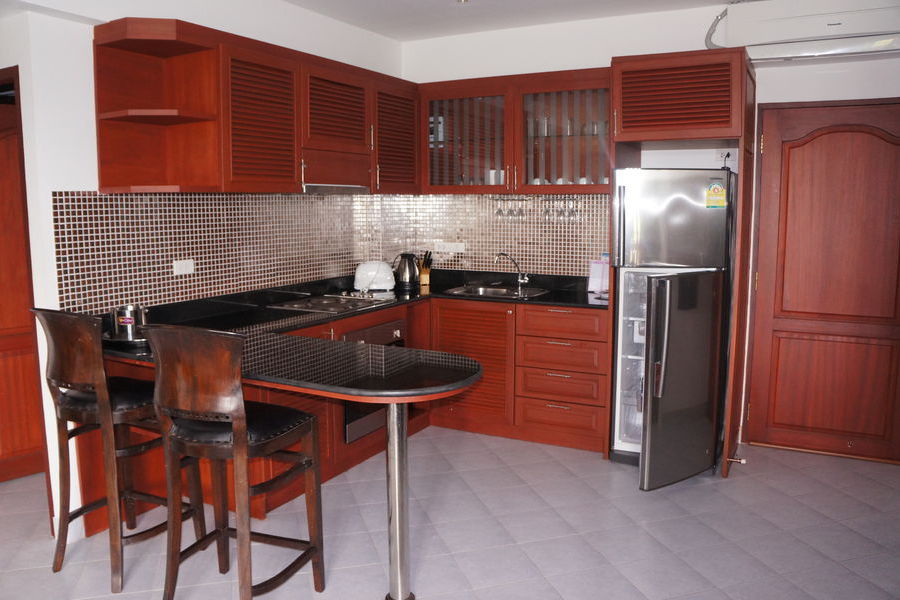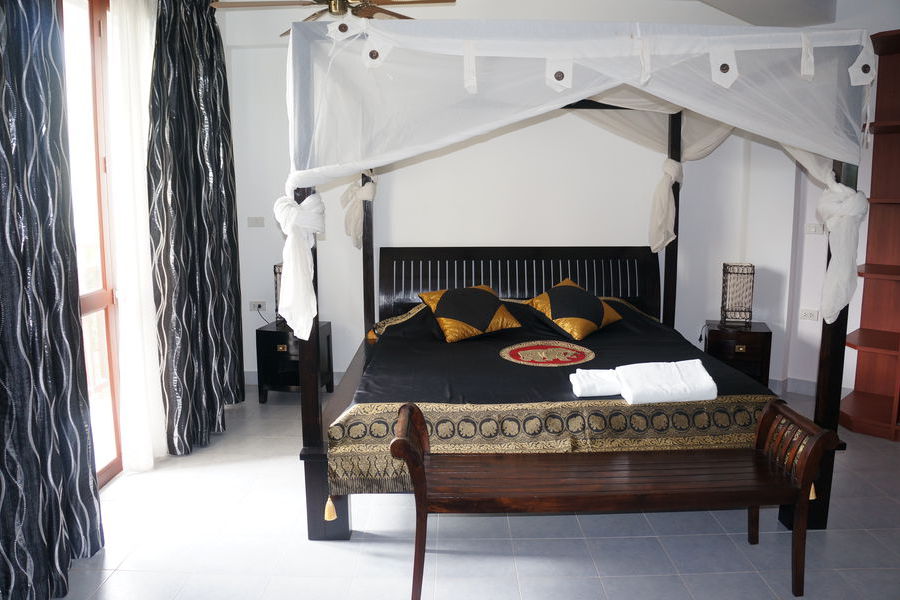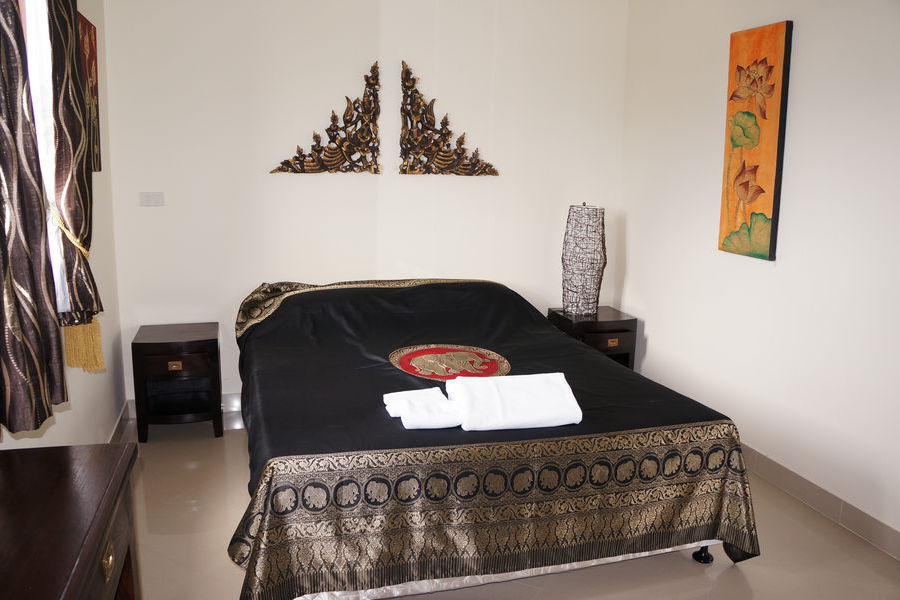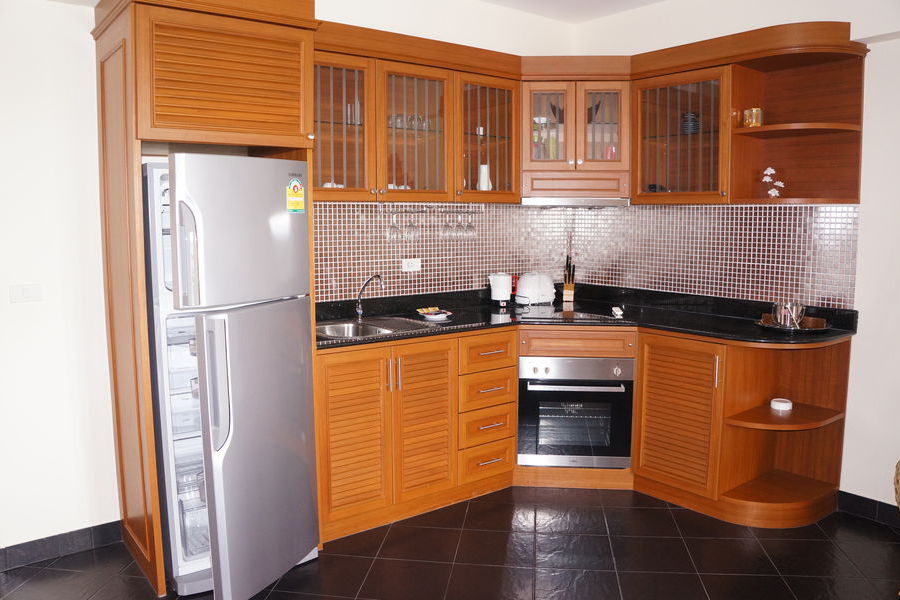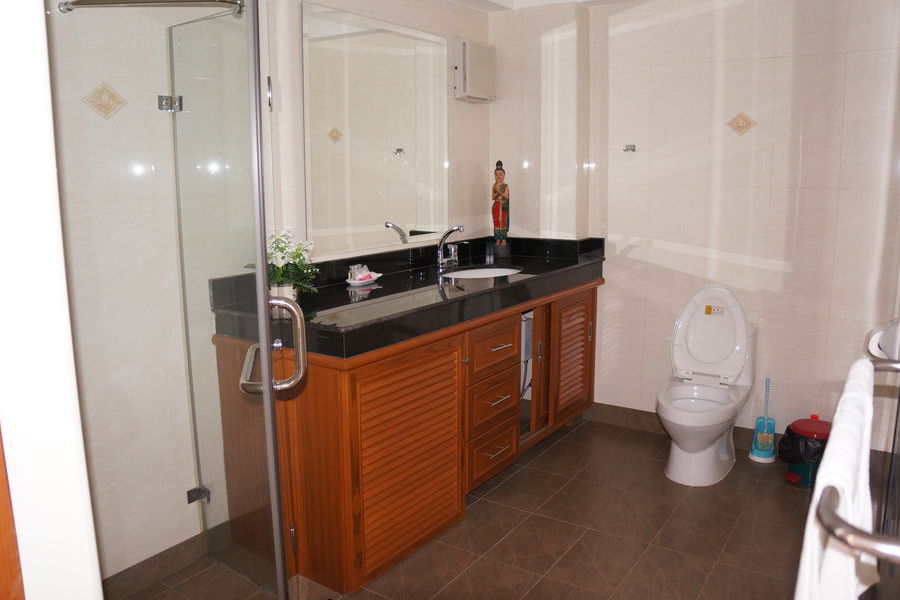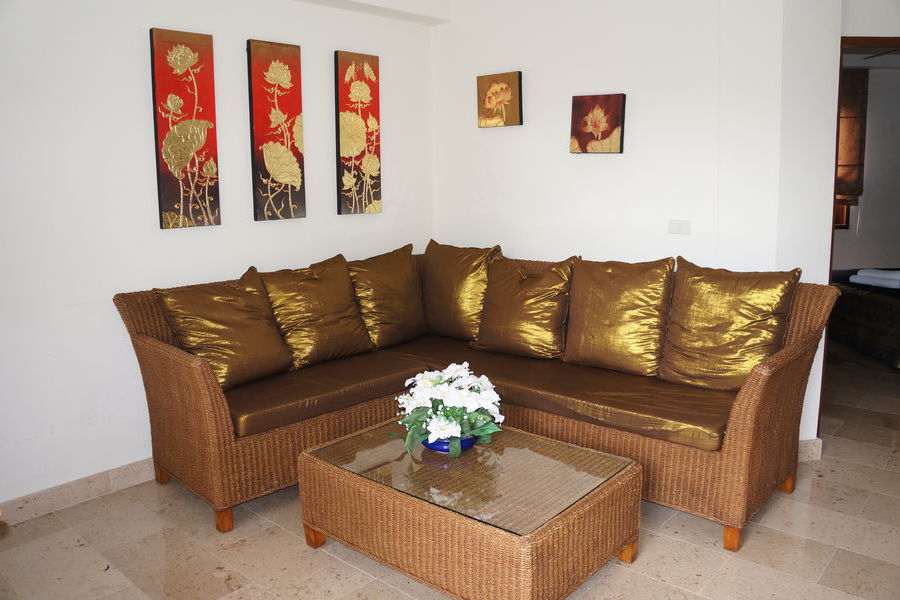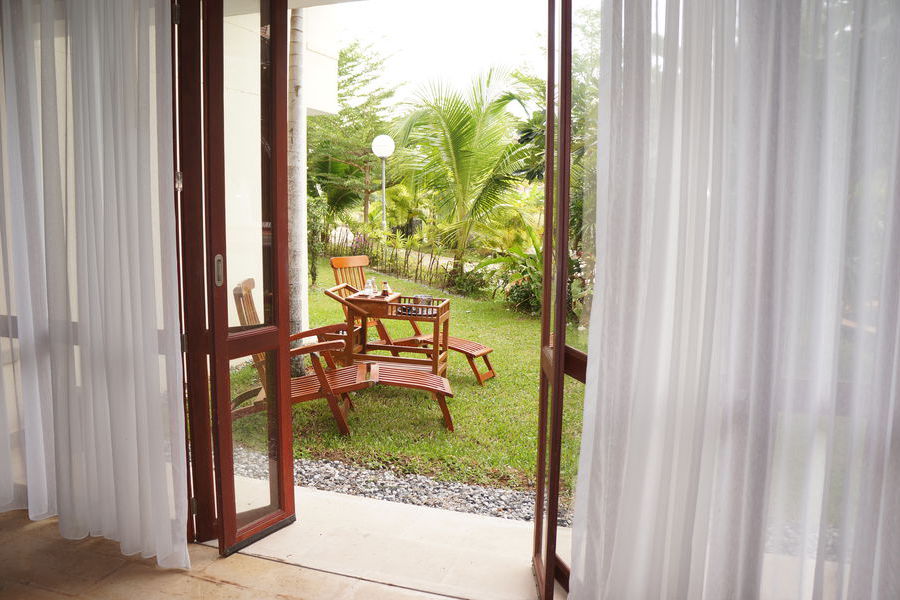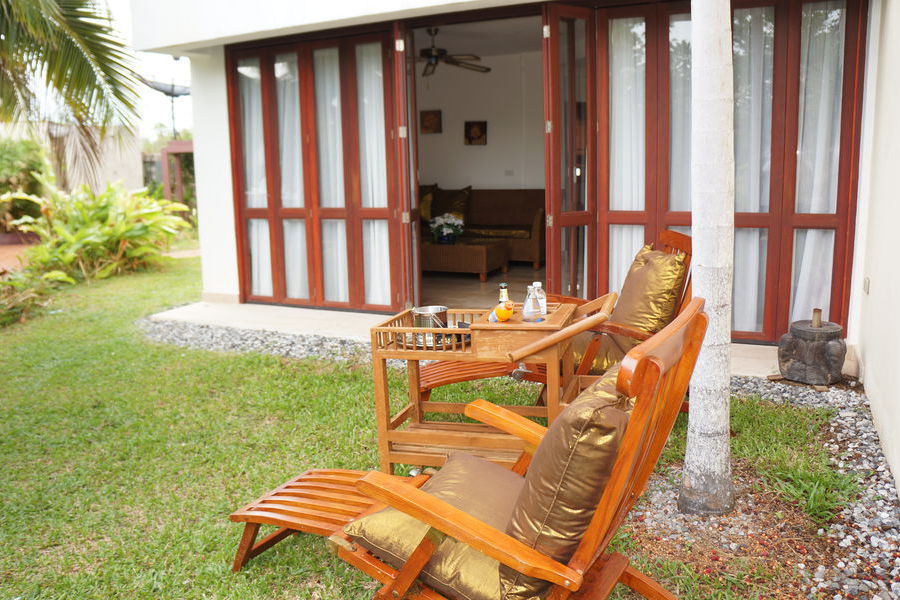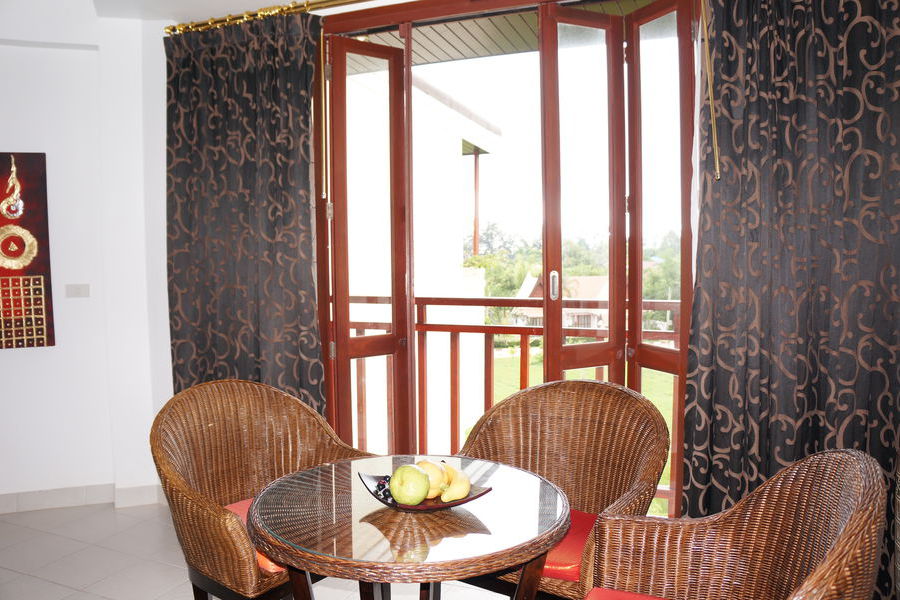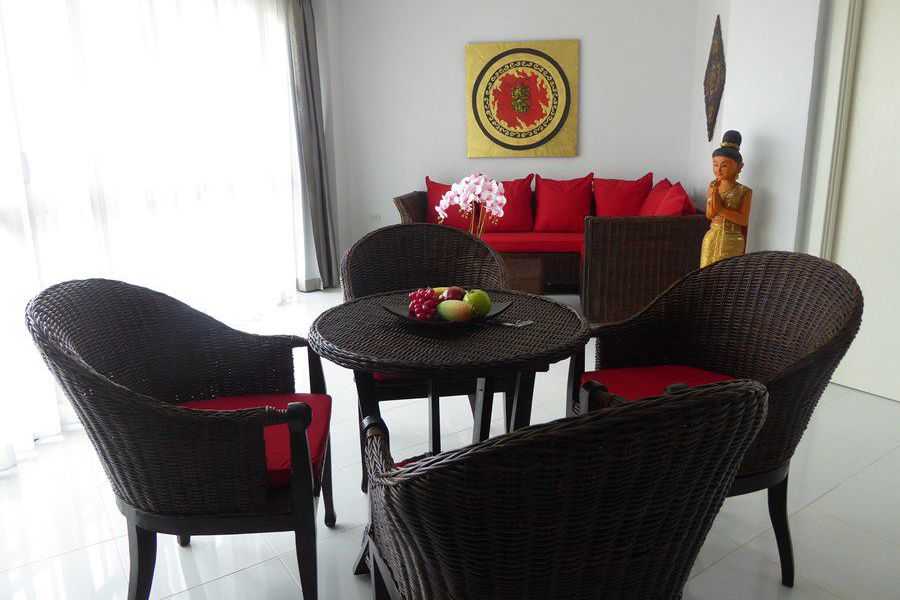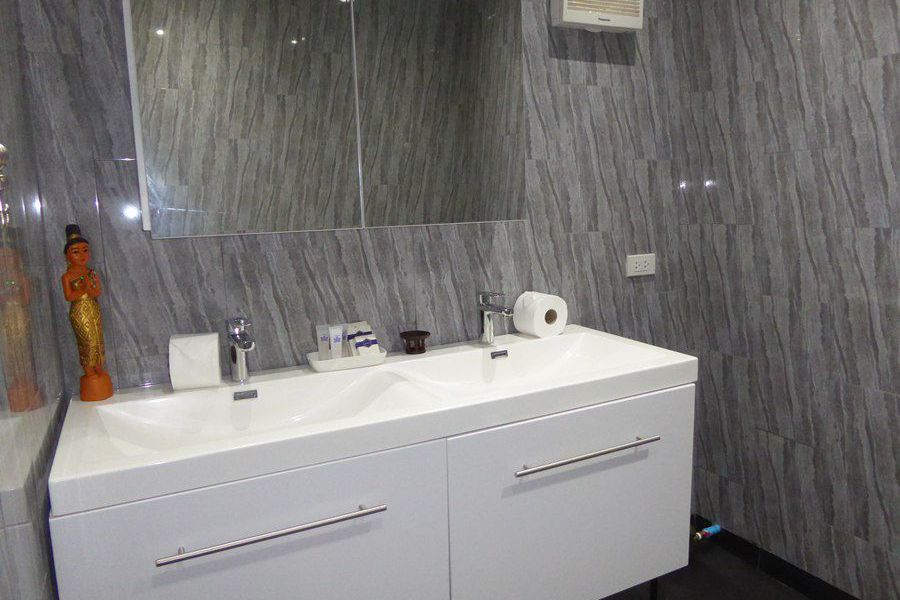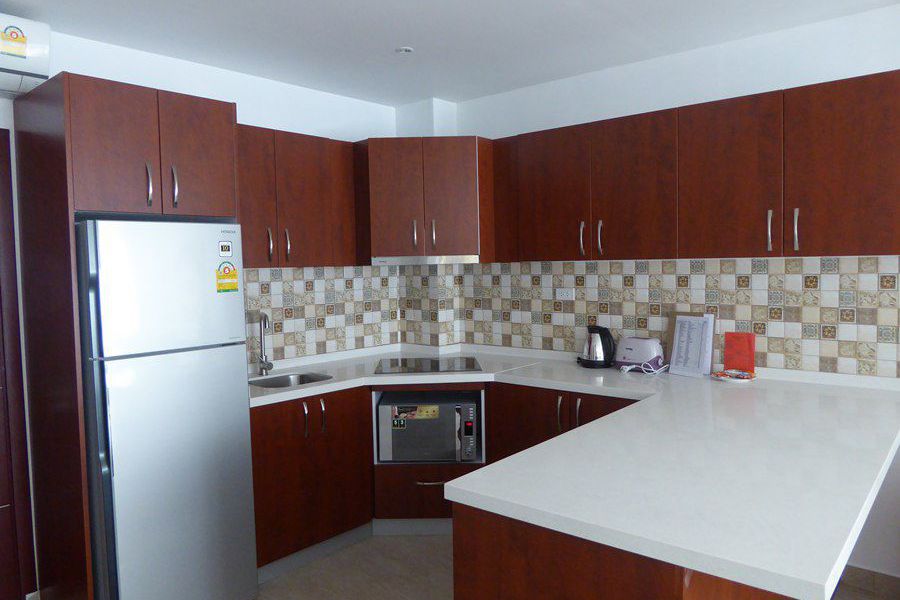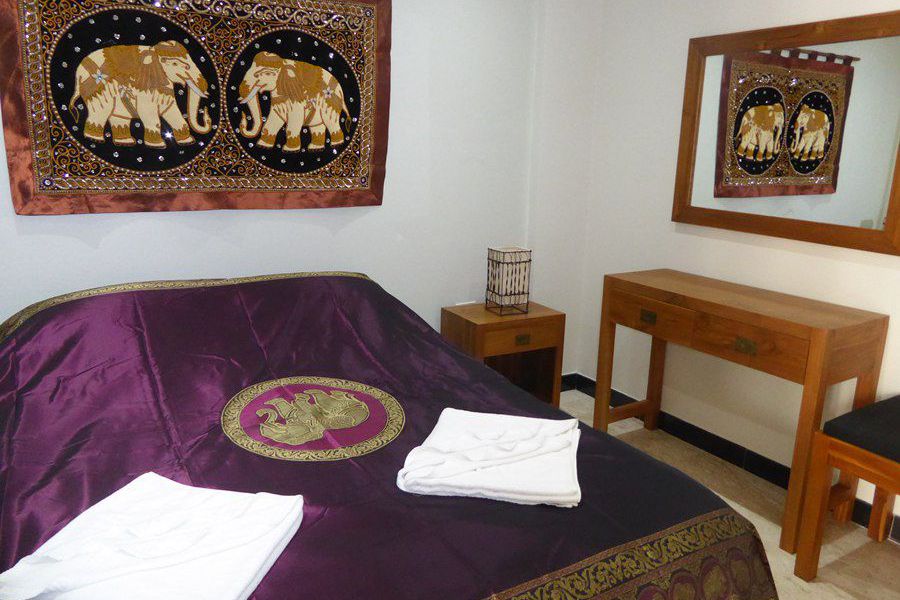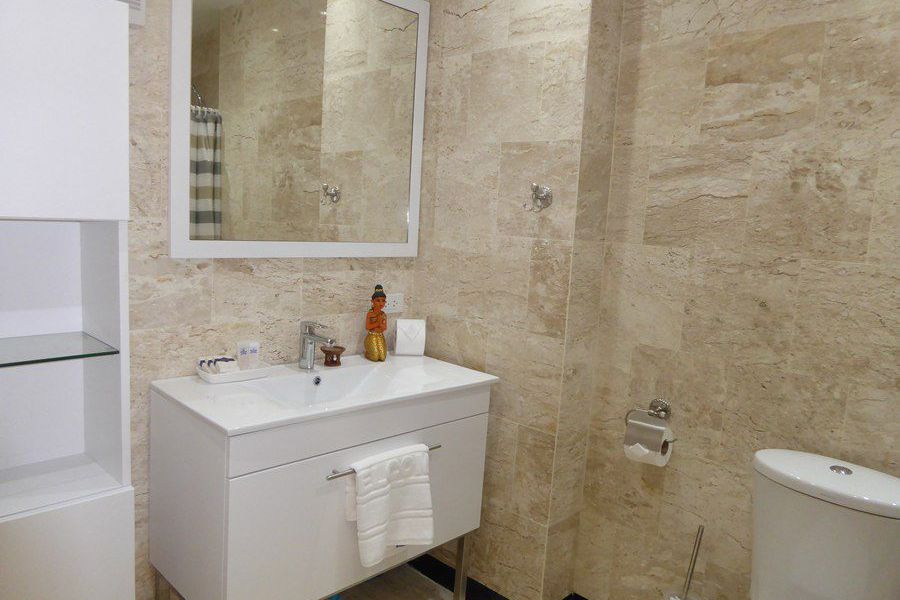 A unique interior package
Our optional interior furnishing and decoration package has everything you need in order to stay in your apartment and makes it ready to move in. There is furniture, a modern kitchen with appliances and cookware, curtains, bed sheets, pictures and decorations. There is also air conditioning, TV and DVD player. And we are especially proud of the furniture. We have designed it ourselves, and we have it handmade in high quality in a selected factory in Indonesia. You won't find it anywhere else.The sofa can even be changed to a double bed for 2 extra visitors. See demo video >
You can buy a sparkling new apartment in Orchid Tropical Beach building C, or you can buy a second-hand apartment in Tropical Beach Condominium building A or B for immediate takeover. If you are interested in a second-hand apartment, then please contact us for updated information on available units.

Pay in easy small instalments
You pay for your apartment in small instalments as the construction completes. This offers you extra safety. If construction has already started when you buy your apartment, then you pay all instalments up to the actual state of the construction when you sign the contract. After that you follow the payment plan until completion. Of course, you are welcome to pay the full amount right at the beginning if you find that easier. Then we will give you a small discount.
Floor

Type A

Type B

Type C

42.3 m2

58 m2

85 m2

1st (garden)

1,950,000

2,500,000

3,900,000

2nd

1,795,000

2,295,000

3,600,000

3rd

1,870,000

2,150,000

---

4th

1,990,000

2,400,000

---

5th

2,090,000

2,650,000

3,950,000

Furniture
Decoration

300,000

400,000

550,000
Payment plan
Reservation fee: 100,000 THB
(will be refunded when signing the contract)
20% 20 days after signing the contract
20% When the building foundation is complete
20% When concrete construction is complete
20% When the roof is complete
15%  When the building is complete
 5%  When you get the key
Furniture & Decoration
50% 10 days after construction start
25% When ready to install kitchen
20% When kitchen and aircondition is complete
5% When complete and accepted by owner
Other expenses
Electric meter deposit of 3,500 Baht and sinking fund of 20,000 THB must be paid when the apartment is ready to move in.The maintenance fee is 30 THB/m2 guaranteed for five years. There's also a membership fee that gives you access to all facilities in the service center and wireless Internet access.
Guarantee
The developer guarantees that the construction is completed no later than 12 months after construction begins. If not, 1% per month of the paid amount will be refunded if the delay is more than 60 days. For late payment from the buyer, 1.25% interest per month will be added.

Learn more about Rayong
Read articles, see photos, watch videos, explore the area, and see
a broad selection of holiday homes for rent and sale.
Please share Tropical Beach Condominium with your friends: